New Patients at Swift Health Chiropractic
Your First Visit
New patients often remark how "homey" our office is. That's good because our goal is to offer state-of-the-art chiropractic care in comfortable surroundings.
We work very hard to create a fun, loving environment for our patients. So, make yourself at home!
We recommend you bring comfortable, loose-fitting clothing, and any imaging that you would like to discuss with Dr. Swift. We also encourage you to bring any other family members that want to be checked by the chiropractor. Please give yourself an hour for your first visit.
You'll find plenty of convenient parking and a well-lit parking lot. Upon arrival, you will be greeted with a smile and asked to sign in. The front desk assistant will introduce herself and give you any needed paperwork if you didn't complete it beforehand. Once your paperwork is complete you will be shown a short video before your consultation with your chiropractor.
ONLINE FORMS »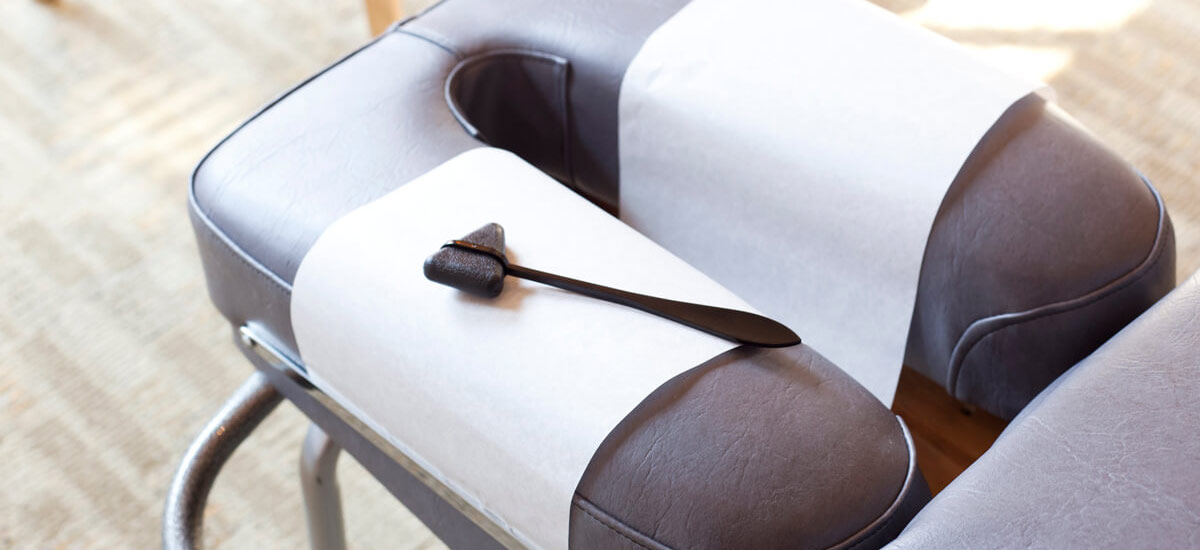 Consultation & Exam
Your chiropractor will spend time with you to learn about your health history. Following the consultation, he will perform a thorough exam to find out where your problem stems from. Once the exam is concluded, we make an appointment to review the findings and start chiropractic care. An important part of your first visit is the technology we use to measure the condition of your nervous system. It's a noninvasive procedure called surface EMG.
After gowning, we'll have you sit still for a moment or two for your nervous system scan. Then, starting at the base of your skull, we'll run two probes down your back. Think of these as radio antennas listening for a distant station. That's it. The computer does the rest You'll see the computerized printout and learn what it means. Because your care is based on the condition of your nervous system, not how you feel, this technology is one of the focal points of our practice.
On your second visit (or report of findings visit,) Dr. Swift will review the films and his exam findings with you. He will also give you his recommendations for care, as well as estimate how long recovery will take, and how much it will cost.
After your report of findings, you will receive your first adjustment. The first adjustment goes step-by-step so you get used to the feeling. After your adjustment, we will send you home with an ice pack and some information about what to expect after the first adjustment. Please allow 40 minutes for your second visit.
This two-visit approach accomplishes several things:
Reduces the length of your first visit
Gives us time to correlate our findings
Avoids overloading you with too much information
In certain situations, and in the professional judgment of Dr. Swift, we sometimes make exceptions. It just depends on your unique situation.
After the investment of time needed on the first and second visits, many patients become concerned that every visit will be of equal length. In a word: no. A typical office visit may require just five to 10 minutes.
But don't think the brevity of a regular visit lessens its value! With the groundwork laid, we can quickly size up what your spine and nervous system, adjust you and get you on your way. Like a regular workout at the gym, each visit builds on the ones before. Miss a visit and we can lose the momentum necessary to make the needed changes.
We recognize your time is valuable. We do everything possible to run on time and minimize the impact on your busy life.
Contact Us Today
If you have been to see other chiropractors without results, contact us! We've helped many families who went from chiropractor to chiropractor and finally found results in our office. Ask about our $37 New Patient Special!
CONTACT US »

New Patients at Swift Health Chiropractic | (949) 751-4000