Pediatric Chiropractic in San Clemente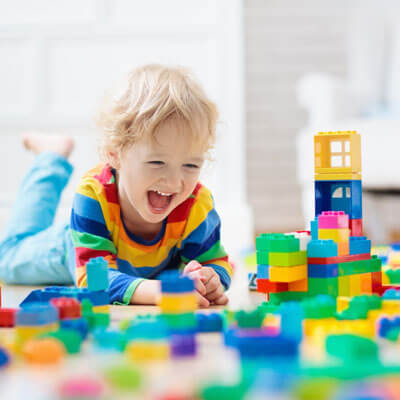 At our practice, Dr. Swift is thrilled to offer gentle and effective chiropractic care for children of all ages-from newborns to toddlers, teens and everyone in between.
With more than two decades of experience in chiropractic, we're confident in our ability to help your child express their true health, naturally.
Why Choose Chiropractic for Kids?
Let's face it-children are full of the unexpected-and that means lots of falls and microtraumas that could have an effect on their spine long before symptoms show. More so, some studies indicate that nearly 90% of babies experience some form of spinal trauma during birth-and while the severity varies, it's our job to help remove that interference and help your child live a naturally healthy, happy life just as it was intended!
During a chiropractic adjustment for a child, we take extreme precaution in making sure they feel welcome, happy and relaxed. We strive to make our environment fun for your little one-in fact, most of the kids we see get excited to come in for a visit.
Care for them is much gentler than an adult adjustment-sometimes, they won't even know they're being adjusted as the pressure needed is no more than you'd use to check the ripeness of a tomato. The best news about chiropractic care for kids? They typically respond very quickly to treatment!
Benefits of Care
We frequently see children visit us for a variety of conditions, and we're happy to help them get the relief they need.
You may find natural success for your child relating to:
Headaches
Ear infections
Postural problems (scoliosis, poor posture)
Bedwetting
Neck pain
And more
Schedule A Visit Today
We'd love the chance to meet you and your child-if you're interested in learning more about how chiropractic care can benefit your family, contact us today to book an appointment.
We can't wait to welcome you into our care!

Pediatric Chiropractic San Clemente CA | (949) 751-4000