Natural Relief for TMJD in San Clemente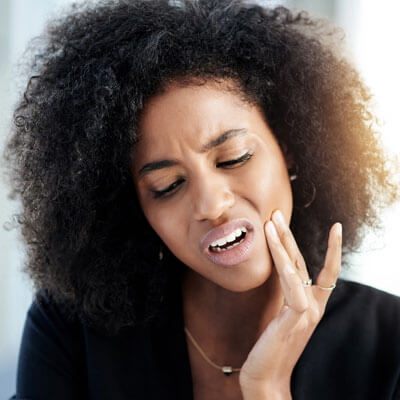 It can cause face and neck pain and result in restricted movement of the jaw. A clicking sound when opening or closing the mouth can often be heard by those affected by this common condition. It's called Temporomandibular Joint Dysfunction or TMJD.
A better solution exists for managing this painful jaw disorder.
An Effective Alternative to Painful Surgery
The good news: at Swift Health Chiropractic, we provide a natural, surgery-free solution for those who have TMJD. To address your TMJD, we will examine your neck and jaw as part of a comprehensive exam. We will then create an optimal treatment plan.
Gentle, safe chiropractic adjustments, jaw and neck strengthening exercises and specific therapies all will be used as part of your care. To ensure our patients get the best care to manage their TMJD symptoms, we also partner with dentists, orthodontists and surgeons.
Start Feeling Better
Our goal is to help you experience pain relief and correction so you can put TMJD behind you and look forward to feeling great! Don't wait to get started. Contact Swift Health Chiropractic today!
CONTACT US »

Natural Relief for TMJD San Clemente, CA | (949) 751-4000