Massage Therapy in San Clemente
A Hands-On Approach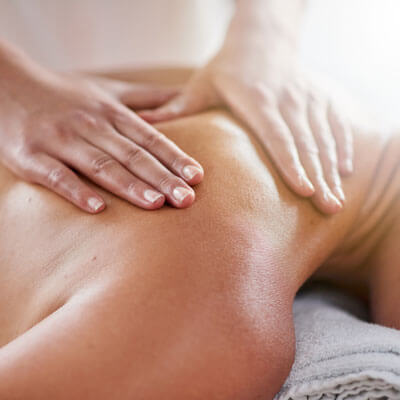 For hundreds of years, people have had hands-on approaches to health care. They have discovered that bodywork has helped with the healing of injuries and increase relaxation. Some experts say stress is the #1 killer of Americans today, and that the environment we are currently living in is adding to the problem.
Massage Therapy is a great, inexpensive way to de-stress and increase the healing process. In addition to a basic massage, myofascial release is a way for us to target specific muscle injuries and work on rehabilitating them.
Chiropractic & Massage
Chiropractic and massage therapy work great together, the massage therapist working on the muscle and the chiropractor adjusting the spine to correct subluxation, normalize the tissues and bring relief.
Start Your Better Health Journey!
If you are interested in a combined, natural approach to increase your health and relieve pain, contact Swift Health Chiropractic and schedule an appointment.
CONTACT US »

Massage Therapy San Clemente CA | (949) 751-4000