Many people believe that chiropractic care is for neck and back pain and that's where it stops. That's actually far from the truth! Chiropractic care helps align your body so you can heal, and function better as a whole.
Not only has it helped adults, but it also has helped children in our office with many aspects of their health.
Chase Your Dream with Chiropractic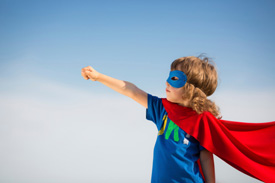 Hunter wanted to play on the little league team, but with his asthma and medications he wasn't allowed to. Hoping for a solution, his family drove from southern Utah to see us in our San Clemente office.
After examining him and setting up an individualized care plan including regular adjustments, he was able to get off of his medications and clear up his asthma. By the next year, he was playing on the little league team and they even made the little league world series!
For Hunter, chiropractic care changed his life and allowed him to chase his childhood dreams.
Care Worth the Commute
A family traveling on vacation stopped in to seek help for their son who was suffering from digestive challenges, low back pain and anxiety. He came in for care and was soon healing and recovering from his issues over the course of their stay.
This inspired them to bring in their other son with asthma for care. He also began to heal with chiropractic care. Once their vacation was over they made the decision to commute to see us when they could for maintenance care.
Are your children suffering? Read more testimonials about how chiropractic care has helped children with asthma and more right here in our San Clemente office! Give me a call; I'd love to talk to you about the difference it can make in your life!